Learning Systems and Procedure Development
Power and process plants require highly skilled operations personnel to safely and efficiently operate the plant in their care. It is essential that a blended and integrated learning and assessment system be in place to ensure staff skill levels. LSA Power have been developing learning systems for over 15 years. We have supplied systems to all major power stations in Queensland as well as all Origin thermal and Snowy Hydro sites in Australia.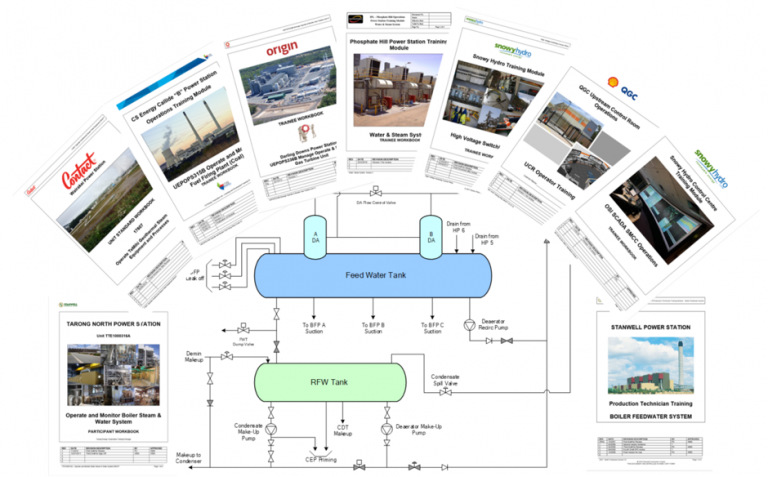 Procedures:
Power stations and process plants are very complex and require accurate, concise procedures to ensure operators safely start, stop and isolate plant. LSA Power has a proven track record developing procedures for thermal, combined cycle and open cycle gas turbine power stations as well as a number of process plants within and outside of Australia.
We have the expertise and a proven process to cost efficiently develop procedures for any size plant.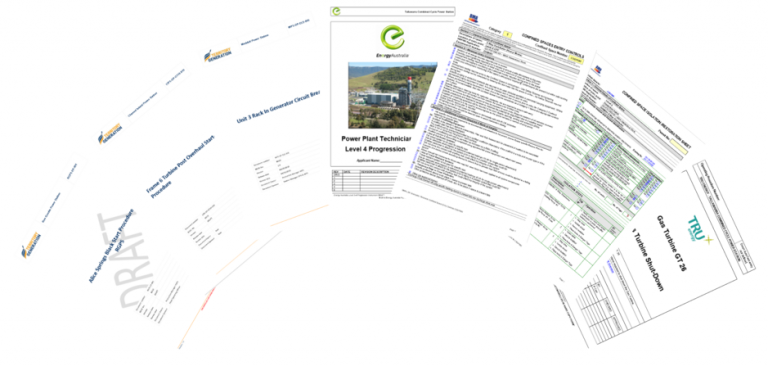 Over the years we have built up a process to efficiently gather all required information and then develop the materials in the minimum time to ensure cost effectiveness of your project. LSA Power have used this process successfully on more than 50 power station projects.
Methodology used can be found here Module Development Flowchart
Find Us
Training Centre Address:
Unit 3/65 Jardine Street,
Redland Bay Business Park, Redland Bay, QLD, 4165
Head Office And Mailing Address:
35 Calm Waters Cres, Macleay Island, QLD, 4184
Hours: 7:30am–4:30pm Monday – Friday
Ph: 0413 192 241
ABN: 63 108 348 947